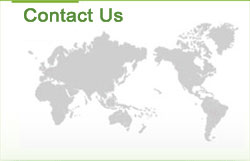 Foreign trade Dept(Shijiazhuang Division)
Tel :0086-311-83030616 to turn 806
     0086-311-83030616 to turn 808
Fax :0086-311-83030616 to turn 805
Email:
sell@innaer.cn
Address:Shijiazhuang city ,Hebei ,China.
Company News
Euro fence supply
Today with stock to sullpy: Euro fence--100 sets,
2011-9-28
specification: wire diameter -3mm
opening size---4''*3''
width----2m
length---2.5m
post----5cm*1.5
surface treatment: PVC coated
If you want to order pls contact us.
The above information provided by Anping County Innaer wire mesh manufacturing Co.,ltd.--------supplyed by Innaer fence factory .
Chicken cage: http://www.poultry-cage.com/?Product256/111.html