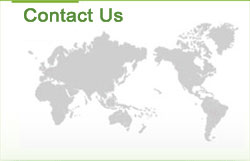 Foreign trade Dept(Shijiazhuang Division)
Tel :0086-311-83030616 to turn 806
     0086-311-83030616 to turn 808
Fax :0086-311-83030616 to turn 805
Email:
sell@innaer.cn
Address:Shijiazhuang city ,Hebei ,China.
Privacy Policy
www.poultrycage.com
is aware that the security of your private information provided from the use of our website is an important concern. We take the protection of your personal data very seriously. Therefore we would like you to know what data we may maintain and what data we may discard. With this privacy notice, we would like to inform you about our security measures.Collection and processing of personal data
We collect personal data only when you provide it to us, through comment, registration, collection of materials, or completion of documents, forms or e-mails, as part of our services. The database and its contents remain at our firm and stay with data processors or servers acting on our behalf and responsible to us. Your personal data will not be passed on by us for use by third parties in any form whatsoever unless we have obtained your prior consent or are legally required to do so. We will retain control of and responsibility for the use of any personal data you disclose to us.Purposes of Use
The data we collect will only be used for the purpose of supplying you with the requested services or for other purposes for which you have given your consent, except where otherwise provided by law.What do we use your information for?
Any of the information we collect from you may be used in one of the following ways:
•To reply and connect you instantly
(your information helps us to better respond to your individual needs)
•To deal with your concerns
•To improve our website
(we continually strive to improve our website offerings based on the information and feedback we receive from you)
•To administer a contest, promotion, survey or other similar activities featureYour information, whether public or private, will not be sold, exchanged, transferred, or given to any other company for any reason whatsoever, without your consent, other than for the express purpose of delivering the purchased service requested by the client.Choice and Opt-Out
If you no longer wish to receive the Firm's promotional communications, you may "opt-out" of receiving them by following the instructions included in each communication or by e-mailing the Firm at sell@innaer.cn