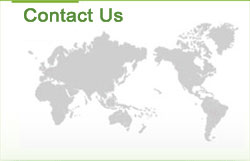 Foreign trade Dept(Shijiazhuang Division)
Tel :0086-311-83030616 to turn 806
     0086-311-83030616 to turn 808
Fax :0086-311-83030616 to turn 805
Email:
sell@innaer.cn
Address:Shijiazhuang city ,Hebei ,China.
Products
Automatic Egg Collect Machine
Automatic Egg Collecting Equipment
1.material and surface treatment: the baking varnish nickelclad
2.size:L230cm*W140cm*H170cm
3.Egg Delivery Belt Width:10cm
the Advantage of our Automatic Egg Collecting Equipment
1).The egg automatic collection system, including inducts the installment, to ascend the egg equipment and erive the installment, the buffer mechanism, the feedway, the sprocket gear, as well as the fluctuation chain lin.
2).its composition's large-scale automatic egg collection system, the automatic egg collection equipment and the transportation states including many institutes, this system can against egg to fall with the breakage function, reduce the manpower and the physical resource disbursement,so it's suitable for the large-scale chicken farm .
3). Transports through the conveyor belt transmission device the egg from the cage net egg trough to the hen house head end or transmits after the central collection egg system to the egg storehouse.
4).the automaticity is high, saves the manpower, raised the labor productivity greatly. With our company make a special with automatic to pick up the eggs in the cage and the quality of the network development of eggs and etc, greatly reducing the breaking eggs, by reason of equipment in any phenomenon.
request for a quote
why layer cage
specifications
inquiry
Fill Out Our Contact Form
Leave you detailed information, we can send you one set cage for free