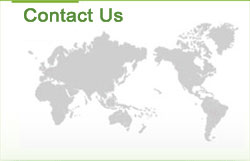 Foreign trade Dept(Shijiazhuang Division)
Tel :0086-311-83030616 to turn 806
     0086-311-83030616 to turn 808
Fax :0086-311-83030616 to turn 805
Email:
sell@innaer.cn
Address:Shijiazhuang city ,Hebei ,China.
Products
Incubator machine
Incubator machine
Thelatest microprocessor technology is employed in incubator controller, and allcomponents are passed the National Mandatory 3C certification, so the qualityand usage of this equipment is more reliable. The controller is in smallvolume, while with high intelligence and measurement accuracy (±0.1℃). During the process of incubation,temperature control, over-temperature alarm and egg turning are automaticallydone by the controller. Besides the control panel is easy to operate. Aboveall, the YUHUA incubator controller is the ideal equipment for breeding poultryand rare birds and for small and medium-sized hatchery.
Product specification
Can be used for chicken eggs,duck egg,pigeon egg,quail egg hatching equipment .
Product

egg volume

(pcs)

size

DZA-1

88

0.74*0.67*0.8(m)

DZA-2

176

0.74*0.64*0.9(m)

DZA-3

264

0.76*0.63*1.06(m)

DZA-6

528

1*0.74*1.06(m)

DZA-8

1056

1*0.91*1.36(m)

DZB-2

1584

1.4*0.9*1.35(m)

DZB-4

2112

1.41*0.91*1.56(m)

DZB-5

3168

1.74*0.87*1.78(m)

DZB-6

4224

1.78*0.9*2.08(m)

DZB-7

5280

2.08*0.87*2.08(m)

DZB-8

6336

2.57*0.87*2.08(m)

DZB-9

8448

2.06*1.76*2.08(m)

DZB-10

12672

3.09*1.76*2.08(m)

DZB-11

16896

4.12*1.76*2.08(M)

DZB-12

22528

4.12*1.76*2.48(m)
request for a quote
why layer cage
specifications
inquiry
Fill Out Our Contact Form
Leave you detailed information, we can send you one set cage for free