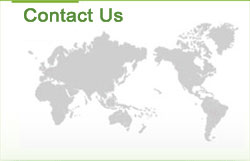 Foreign trade Dept(Shijiazhuang Division)
Tel :0086-311-83030616 to turn 806
     0086-311-83030616 to turn 808
Fax :0086-311-83030616 to turn 805
Email:
sell@innaer.cn
Address:Shijiazhuang city ,Hebei ,China.
Products
Feed Tower

FeedTower
Specifications
1. hot galvanized steel plate
2 Zn-coating thickness no less than 275g per square meter
3 diameter-1.83m,2.75m, 3.67m& 4..58m
Together with feed truck and screw conveyor,Forper gal. Silo is widely used for feed storage and delivery in poultry&livestock farms.Currently 5 common diameter-1830mm,2750mm,3670mm,4583mm,with half-ring,1-ring,2-ring,3-ring and different capacities from 3MT to 66MT for your different choices.
High Standard Production Equipment
With our advanced technology and large-scale automatic equipment such as roll bending production line,hydraulic machine,and numerical control press,each "Forper"silo is once shaped by die mold.This ensures each component more standardized,more accurate,thus makes installation much easier.
High-Quality Material
We select fine-quality corrugated hot galvanized steel plate from domestic famous steel factories.All steel plates are passivation treated,with zn-coating thickness no less than 275 gram per square meter,corrosion proof,high strength and long life span.
Silo cone plate and silo body thickness range from 1.0mm to 3.0mm,fit for different thickness requirement.
All steel plate joints are fixed by high-strength galvanized M10 bolt(48-hour salt spray tested) and seal gums,ensuring no leaking seams,security and long operating life.
Novel Design
With our special automatic torsion spring controlling and steel wire rope design,customers can easily open and close stainless steel roof cover on the ground.
In order to observe feed conveying condition,transparent plate for viewing window is installed.
Optional anti-block ball is available as per your requirement to convey feed flow more smoothly.
Safe and Humanized
Silo ladder stair is strong and slip resistant,assembled with guard rail to ensure safety,thus more humanistic.
Easy and Fast Assembly
Leaving proper installating hole for each main component thus can avoid punching and cutting.
Silo dimension(1830mm)
Silo dimension(2750mm)
Silo dimension(3670mm)
Silo dimension(4583mm)
request for a quote
why layer cage
specifications
inquiry
Fill Out Our Contact Form
Leave you detailed information, we can send you one set cage for free