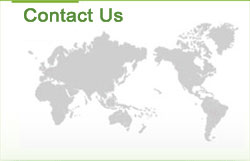 Foreign trade Dept(Shijiazhuang Division)
Tel :0086-311-83030616 to turn 806
     0086-311-83030616 to turn 808
Fax :0086-311-83030616 to turn 805
Email:
sell@innaer.cn
Address:Shijiazhuang city ,Hebei ,China.
Products
why layer cage
specifications
inquiry
The A or H-type System from innaer is Cold Galvanized or Hot Dipped Galvanized Equipment, we can control the standard and quality because innaer has our own Wire Drawing Production Line to produce the cage wires, Automatic Cage Mesh Welding line, Cutting line, Bending line and Cold/Hot Dipped Galvanization line for Cages and Cage Frames. The A –type Layer System was certified by ISO9001:2008, it has scientific design and efficient working solid structure, perfect installation service. Advantages: 1)Raising density per unit area can increase 50%-100% compared with flooring system; 2) The possibilities of infection diseases caused by manure decrease, thus death rate is minimized; 3) Amount of exercise is small ,thus more feed is saved; 4) Convenient for observing growth condition of birds, grouping and selection; 5) Uniformity and health condition are both excellent as there is enough place for birds feeding and drinking; 6) Padding cost for flooring system is deducted; 7)Easy operate and save work labor. The A or H–type Layer System was certified by ISO9001:2008, it has scientific design and efficient working solid structure, perfect installation service.
Materia:: Low carbon steel wire Surface treatment: Electro galvanize or hot galvanize Specialty: Easy to assemble. Feeding and easy management, save the space, effectively prevent infectious diseases, and increase the survival rate Scalability: can be adjusted according to the size, can add automatic drinking water system, also available for one layer or layers adjustment. If there are special specifications, also can be customized to sample. broiler chicken Cage The cage size :
material

cold-drawn low-carbon wire (Tensile strength:480MPa )

Wire mesh cage

surface treatment

electro galvanize

1. Surface smooth,and bright,, zinc coating:20-30g/m2

2.It is easy to rust, But after the rust does not affect use, service life:8-10 years

Hot galvanized ,Zinc coat

:More than 500g/m2

1. surface zinc is thick, can reach about 500g/㎡, don't easy to rust ,

2. the surface have zinc knot, not smooth, service life:20-25 years

Broiler cage product specification

Product model

Type

Tier

Size: L*W*H

Capacity/set

1day-40days

B09

A type

3

1.6M*2.3M*1.5M

90-360 birds

B10

A type

3

1.98M*2.3M*1.5

90-360 birds

B11

A type

3

2.1M*2.3M*1.5M

108-400 birds

B12

A type

4

1.6*2.6M*1.5M

120-480 birds

B13

A type

4

1.98M*2.6M*1.5M

120-480 birds

B14

A type

4

2.1M*2.6M*1.5M

144-550 birds

If you need the H type cage, we will provide you with detailed specifications

If the customer have special requirements, Can do according to customer requirements.
4. Each cage accessories: drinking water, feeding trough, cage frame, PVC pipe, clip, each row cage has 3-6 water tank.
All of our products have already been authorized through ISO9001 quality system,We have specialized quality control departments,We have strict requirements to the quality with the products,Because we want to be responsible for every product quality sold,Our company has set up very good prestige for many years. We will offer the products resting assured to customer. More products please see "Anping County Innaer Wire Mesh Manufacturing Co,.Ltd"
Fill Out Our Contact Form
Leave you detailed information, we can send you one set cage for free